Sustainability
Every day we mobilize thousands of people in an emission-free, healthy and sustainable way.
Kilometers cycled with nextbike
Kilogram of CO2 saved in 2019
nextbike is sustainable!
With our sustainable business model in the field of micromobility, we fulfil several sustainability goals of the United Nations (UN), the Sustainable Development Goals ("17 SDGs"). The independent sustainability rating agency imug (Institut für Umwelt-Markt-Gesellschaft) based in Hanover, has reviewed and confirmed us for the following UN SDGs:
SDG 3:
HEALTH & WELLBEING
SDG 8:
DECENT WORK & ECONOMIC GROWTH
SDG 11:
SUSTAINABLE CITIES
& MUNICIPALITIES
SDG 13:
MEASURES FOR CLIMATE PROTECTION
Climate Action
With our bike-sharing offer, we contribute to the traffic turnaround and thus support our environment on an everyday basis. Moreover, we also work on our ecological footprint beyond that. For example, by using green electricity and collaborating with partners such as German NGO  Aktion Baum.
For the first time, this year we also participate in the Leaders for Climate Action campaign "Time for Climate Action". You can find more information and important tips on how to take climate action in just a few steps here: https://www.tfca.earth/int/co/nextbike
Cycling is booming!
Cycling is not just about getting from A to B quickly, for many it is a lifestyle. The current Corona pandemic in particular has shown how crisis-proof the bicycle as a means of transport is, including public bike sharing. As an integral part of public transport, our bike sharing system is totally flexible and available 365 days a year.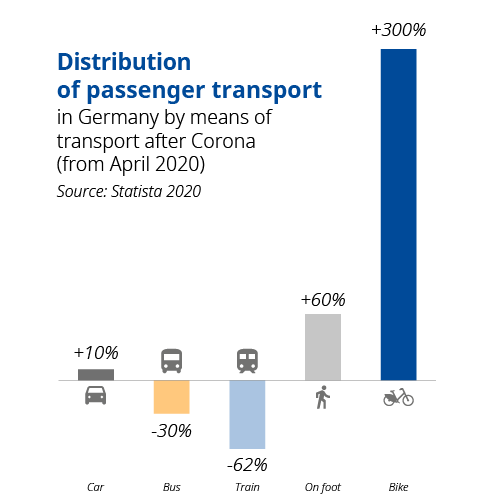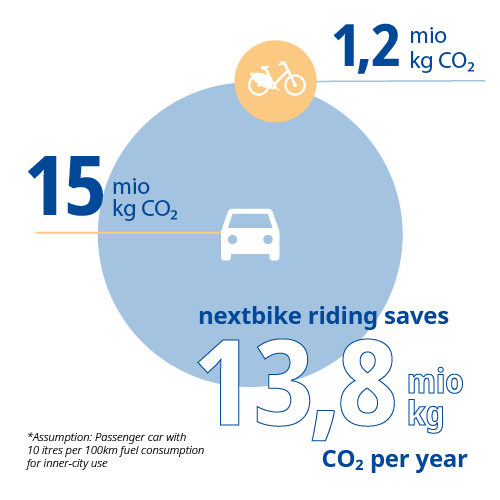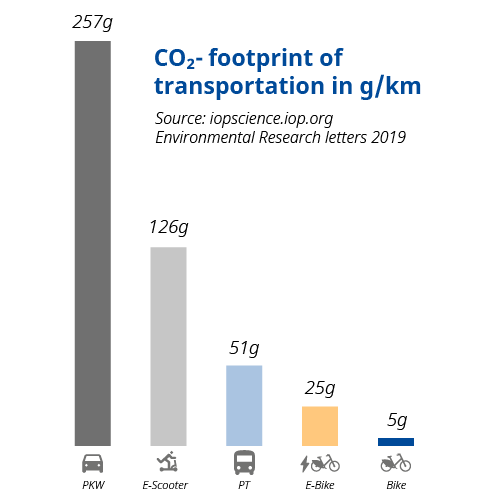 Our contribution for a greater sustainability:
SMART BIKES FOR SMART CITIES
As Micro Mobility pioneers, we have been implementing durable bike sharing systems since 2004. We work closely with cities and local authorities, developing individual and smart solutions for their requirements.
SHARING IS CARING FOR THE PLANET!
Green, climate-friendly mobility is what we make happen every day. Together with our customers, we significantly contribute to making our environment more sustainable and more liveable. Consider this: one tree binds an average of 10 kg of CO2 per year*. In 2019, we saved 13,8 million kg of CO2 (compared to equivalent trips by car), which is equal to the output of 1,38 million trees.
SUSTAINABLE & LONG-LASTING!
nextbikes are »Made in Germany«. With high gear boxes, pneumatic tyres and other traffic-regulations-compliant components they have an average service life of up to 10 years.
Our local service teams keep the bikes in shape with regular maintenance and repairs to ensure that they are safe and enjoyable to ride.
ELECTRICAL. STRONG. ROBUST.
The station terminals for our e-bikes have solar panels for climate-friendly power supply. Our e-bikes are automatically charged when they are pushed into the racks. This eliminates the time-consuming changing of batteries or the return transport to the workshop. Our e-mobility is therefore economical, sustainable and environmentally friendly at the same time.
The Cycling Industries Europe is based in Brussels and is the main cycling lobby association with a direct link to the European Parliament. With the other members we share our knowledge of trends, face common policy challenges and work to get more people on the bike in order to establish it as the number one mode of urban transport.
Together we are actively promoting sustainable mobility. We create long-term jobs under fair working conditions and offer our employees a family working environment with flat hierarchies. On top of that there is of course an office bicycle in every nextbike city.
More Information
Our business purpose is to encourage people to cycle. In accordance with the principle of data economy, we only collect the telephone number and means of payment of our nextbike users. We do not create movement profiles, but simply record the return location of the bike so that the next borrower can find it. Our servers are located in Germany, and we meet the requirements of the European basic data protection regulation.